Inspired by the cheesy music videos of 90s and early 2000s, this initiative by CSBC (Centre for Social and Behaviour Change) aimed to encourage a diverse complementary diet for children between 6 and 23 months. The main purpose of this project was to reach rural Indian caregivers through a medium they enjoy and hold close to their hearts - Bollywood and Bollywood Music.
Alchemy and Lore was brought on board to develop animated music videos as well as get the songs produced. This turned out to be one of the most fun projects we've had the chance to work on as there were very little limitations on what we could do, with the only requirement being that videos be fun and engaging to watch.
Meet the characters that make up our band - Khaan Paan Gaan.
We have - Beena on the keyboards and backup vocals, Bittu on drums and backup vocals, Babli on lead guitar and vocals, and finally Bappi on rhythm guitar and vocals.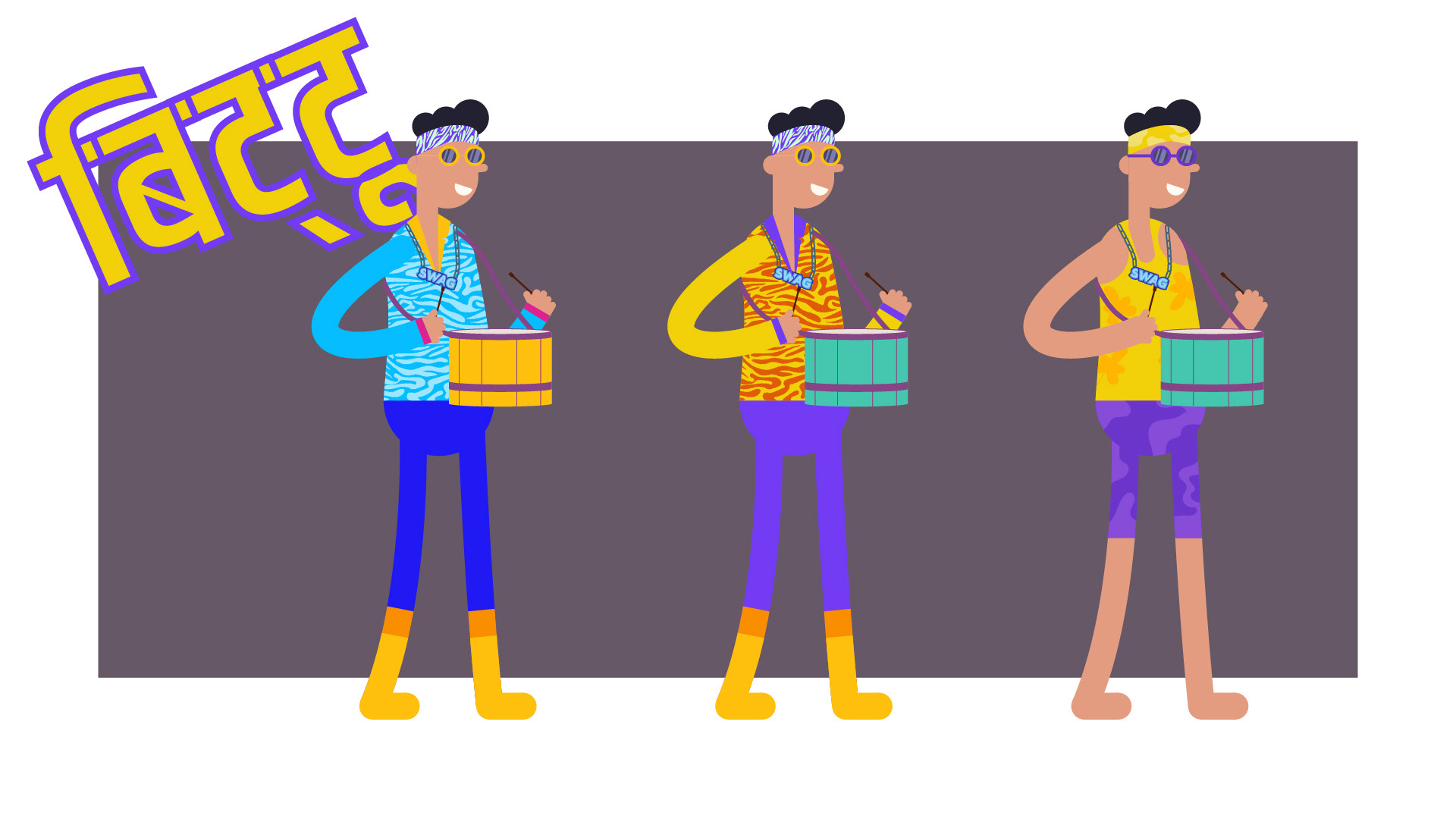 The set where the band would be performing were designed as stages that reflect various scenarios as well as the co-relate to the songs being sung.